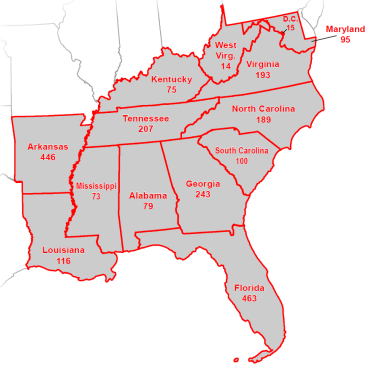 Our District
District #2
If you are a Citizen Potawatomi living in any of the following 13 states, or in the District of Columbia, you reside and vote in District #2 and I am your representative in our 16-person CPN Legislature:
Maryland, Virginia, West Virginia, Kentucky, North Carolina, South Carolina, Tennessee, Georgia, Alabama, Mississippi, Louisiana, Arkansas and Florida.
Please, let me know you are out there! If I have your email address you will receive periodic emails about upcoming events, updates on benefits, reports on legislative initiatives and requests for feedback. I do not share your contact details with anyone else and act promptly to take you off my list or change up your address if you ask. I am happy also to correspond by regular US mail if that's your preference.
I do not have access to any Tribal Rolls information so the only way I can know you are out there is if you let me know!